Holly Springs' great neighborhoods, beautiful year-round weather, and its superior dining options are just a few of the many reasons residents love living in this North Carolina city. When you're looking for a good meal in the area, be sure to check out these restaurants in Holly Springs.
The Mason Jar Tavern
114 Grand Hill Place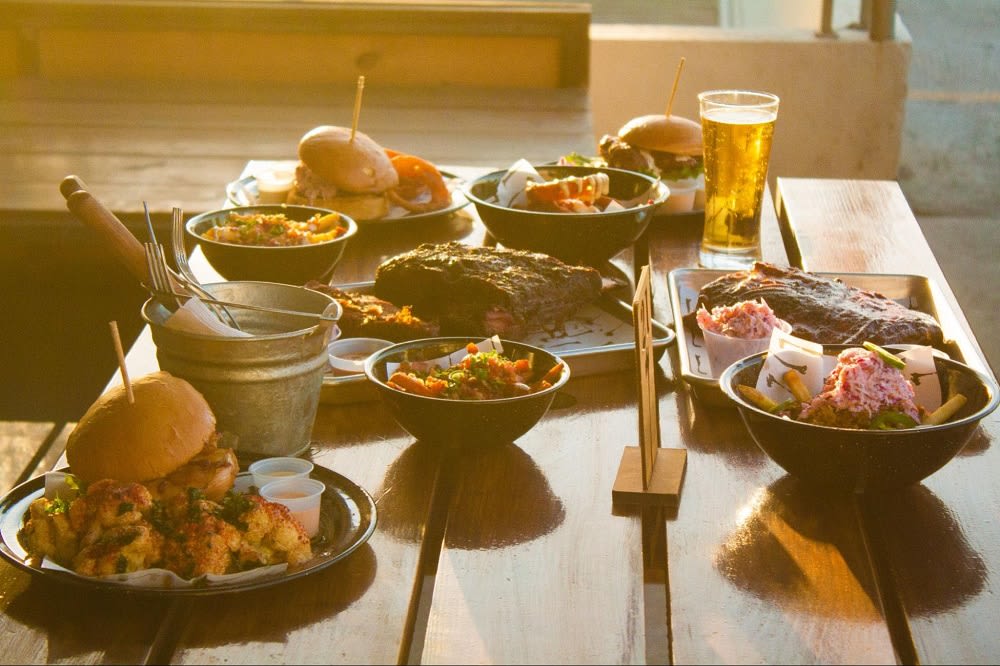 The Mason Jar Tavern
is the perfect restaurant to gather with friends and family over a warm meal. The welcoming and energetic atmosphere of this spot exemplifies southern hospitality, open all days of the week for dinner and Thursday through Sunday for lunch as well. Gather round the dark wood tables, near the brick walls that exude a warm, industrial energy. Or watch the game over a cocktail at the large bar.
Guests can begin their meal with appetizers like the mason jar fries, piled high with smoked brisket, house BBQ sauce, and other garnishes. Keep it fresh by ordering the chilled smoked trout Caesar salad drizzled with house made dressing, or fill up with entrees like the shrimp and grits with pimento and country ham. The ribeye is seasoned to perfection, served with fries and peppers for an extra kick.
Pimento Tea Room
200 North Main Street
One of the more unique restaurants in Holly Springs is the
Pimento Tea Room
. Seating on a first come, first serve basis isn't so bad when guests can wait while sipping a drink in the lounge or front porch. Guests looking for some live music and tasty food can visit Saturdays and listen to local talent, while select Monday meals' proceeds go towards a great cause.
The menu changes often at this tearoom, providing something new each time you visit. Those who are in a snacking mood can explore the generous offerings of scones, small bites, and sweets. Enjoy inventive sandwiches like the garam masala chicken salad with coconut-lime mayo. For dinner, hearty options like the chorizo meatloaf with green chile mashed potatoes set your taste buds tingling. The cocktails, spirits, teas, and other beverages are equally creative and varied.
The Blind Pelican
120 Bass Lake Road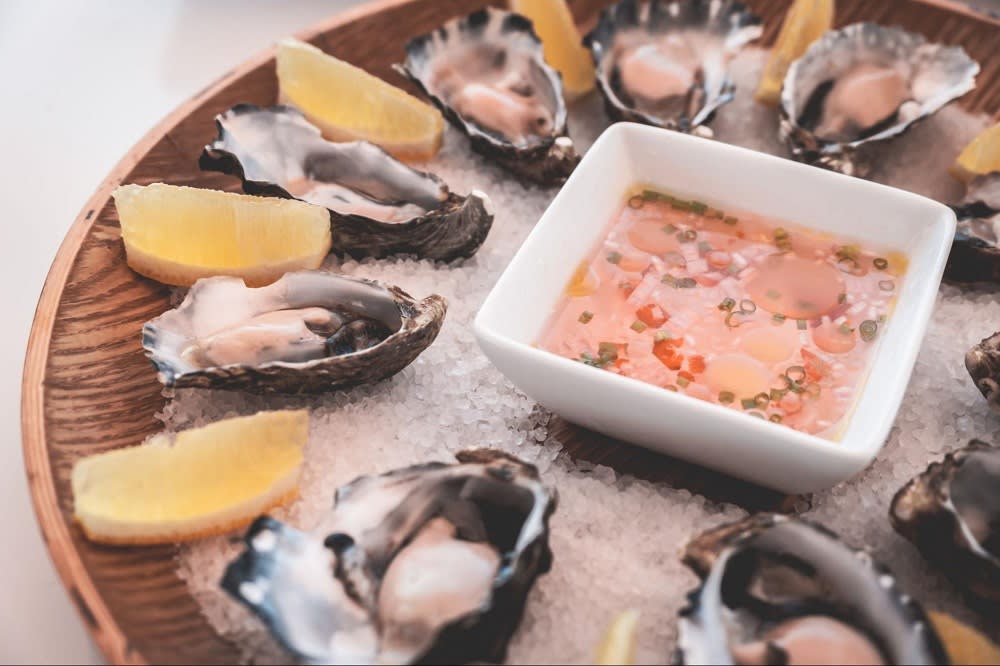 For the best seafood in the city,
The Blind Pelican
is the place to eat. This seafood house embraces the nautical theme with its lobster cage lights, chic wood tables and chairs, and wall art mapping several coastlines. Guests can dine in the warmly lit interior, or relax out on the large back patio with picnic tables and blue umbrellas. Whether searching for raw delicacies, a creamy pasta dish, or a fun drink, The Blind Pelican has it all.
Adventurous guests can start out with a plate of frog legs, or keep it classic with some crab dip. Enjoy a plate of raw oysters, baked and seasoned oysters, or steamed snow crab legs with a side of butter. Main entrees include the lobster and shrimp cavatappi pasta in an asiago cream sauce, while boat drinks like the Off the Hook, a tropical rum beverage, are the best way to wash it down. Or visit on the weekends for Ultimate Bloody Marys like The Kraken, poking out with a lobster tail and a pound of crab legs!
Bass Lake Draft House
124 Bass Lake Road

Bass Lake Draft House is one of the best restaurants in Holly Springs to find beers on tap, with a regularly updated variety of 34 local, statewide, and national beers. Visit this welcoming and laid-back restaurant Tuesdays for team trivia, or any day of the week to watch your favorite sports team on flat screens throughout the restaurant. Enjoy a meal in one of their red-cushioned booths or sit outside on the back patio.

Start off a visit with shared plates like the boom boom shrimp, a creamy dish with a bit of a kick. Draft house platters include crispy pork belly tacos, with a Korean barbecue sauce and a jalapeno coleslaw, perfect with a beer of your choice. The star of this restaurant is their award-winning burgers, made with 100% choice ground chuck. Try out the Webster featuring applewood bacon and Swiss.
Osha Thai Kitchen & Sushi
242 South Main Street, Suite 100
A family-friendly, modern restaurant,
Osha Thai Kitchen & Sushi
offers authentic Thai cuisine alongside fresh sushi and craft cocktails. Enjoy an expertly balanced meal surrounded by the classy atmosphere for an afternoon or night out. Watch the chefs at work when sitting at the kitchen bar, or gather around a wooden table, the cool-toned blue interior a calming backdrop for a meal.
Those visiting for lunch can order Thai staples like the massaman curry with potato and cashews, served with your choice of protein. Or order Japanese dishes like the sashimi mori or the tempura bento with mixed vegetables. The all-day menu offers even more great choices, with starters like the crispy eggplant, the perfect first course for entrees like the pad woon sen, a glass noodle and egg dish.
Mi Cancun
324 Grand Hill Place
Serving authentic Mexican food with a modern twist that diners love,
Mi Cancun
is a must-visit for residents or visitors in the area. Sit on the large patio shaded by red umbrellas, take a keepsake photo on their iconic pink beach chair, or enjoy a meal with the whole family in their elegantly decorated interior.
The chorizo dip appetizer is the perfect beginning to meals like the sizzling molcajete, piled with chicken, steak, ranchero sauce, and more. Or enjoy a seafood dish like the ceviche-style Cancun, a fresh shrimp dish garnished with cilantro and avocado. Pair a meal with a fun and generous cocktail creation.
Stop by these great restaurants in Holly Springs
From Thai to Mexican, to good old fashioned southern American cuisine, the restaurant options in Holly Springs have plenty to offer. When you're ready to live a little closer to these spots, contact one of the experienced agents at
Lisa Southern Real Estate
to guide you through the process.